Howdy!
So recently I shared my first Firefly inspired post again and it got a good bit of buzz! It also got me thinking and partially due to all the other Firefly giffery that was shared in comments and replies, I was reminded of many other awesome quotes. And a large part of it was procrastination for real life things. But seriously, there's nothing for inspiration like lying in bed trying to delay going to a staff meeting.
So partially as a thank you, and also because Firefly is awesome and 100% applicable to everything, here's part 2! 🙂
All gifs are from giphy.com
Trying to decide your villain's final fate after he almost destroys your heroes…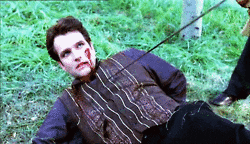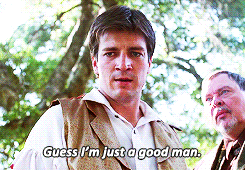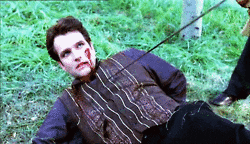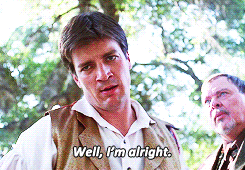 When your character is trying to convince you NOT to injure them for the 5th time that chapter…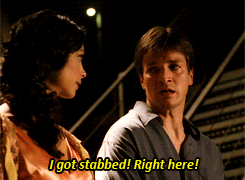 Where your readers are convinced you're going after that cliffhanger…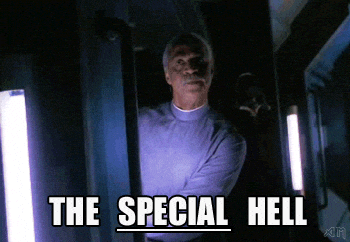 When your characters are tired of the 5000th rabbit trail you've tried to send them on…
When your characters really aren't talking to you after that last plot twist…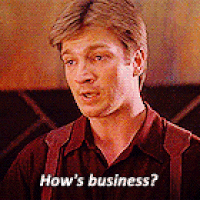 How dark and scary the research can go…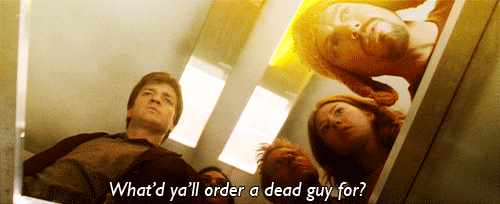 We all have that one character…
Missed out on any of the other "Writing As Inspired By" posts? There's now a shiny category tag for easy searching. You can find it on your right, or just CLICK RIGHT HERE.
Also, since these are super fun to do, but take up a bit more time than a regular post, how often would you like to see these? I'm down to try and do these more frequently, so let me know in the comments!
What movie/tv show would you like to see me do next?