Howdy!
As much as I'd like to pretend that I'm Merlin and have important magic-y things to be doing, the reality is that I have a million and one mundane-ish things to be doing.
So, this is just a quick note to apologize for disappearing recently. Again. And that this fantastic trick of mine will continue to happen for at least the next month or so.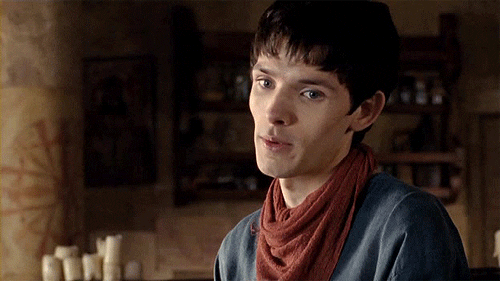 I'm trying desperately to finish The Mountain Baron. And get the new cover and formatting done for the second edition of Adela's Curse. And working. And attempting, halfway successfully, to be a functioning adult.
(Although I did just clean my apartment and fold laundry before sitting down to write this. #hardcoreadult)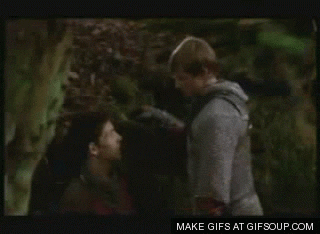 And yes, this is just an excuse for me to use Merlin gifs for no apparent reason. 🙂
Also, on this sporadic sabbatical from blogging, I shall be attempting to stay active on Twitter and Facebook. Possibly Instagram. So follow me there if you're interested in all my doings and to get sneak peeks of all the projects.
I'm also, hopefully, going to be sitting down and figuring out some branding/marketing things for going forward into 2018.
ALSO! I will probably be posting opportunities to join my beta reading team in the next few months. I have two projects scheduled to be finished in the next few months and I'll be looking for some feedback!
AND! Before you go! If you'd be so kind as to fill out this form thingee to help me get a better idea of what you like to see here, and what you'd like to see more of in the future. This will help me get ideas for posts when I do come back. 🙂
Thanks bunches, guys! 🙂 I'll probably be popping in and out over the next month or so with random updates and such, but it will not be every week. I'm trying to avoid getting burned out on all the things, so the blog is getting a rest for the moment. But I'm hoping to get back up and running once some of these projects are finished. Or I have better time management, but let's not get crazy.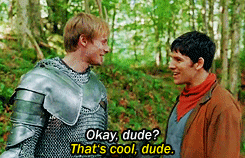 Have a great Thursday, peeps! 🙂
all gifs are from giphy.com